*Please note, we are moving! After September 10th, you will find us at 109 Forrest Ave in Narberth. If you are scheduled around this time, please note your appointment confirmation email to ensure you find us at the right location. Thank you*
"Learn how to exhale, the inhale will take care of itself"
-Carla Melucci Ardito
Welcome to Exhale, a massage therapy and private/small group Yoga center in Haverford, PA. Within our walls, my staff and I bring together our experience in both clinical settings and high-end spas to provide you with care that is truly the best of both worlds. As with many things in my life, I let my bodywork and Yoga flow in the "middle way". In a world where many of us spend so much time pushing, forcing, living in the "no pain, no gain" mentality, I instead choose to cultivate a practice (and a life!) where I pour, flow, and breathe.
For bodywork sessions, I will work with your body instead of against it, encouraging release through both specific technique and deep relaxation, inviting exhale of not just your physical breath and body, but mind and spirit as well. If we are meeting for a private Yoga session, we will create a practice that meets you exactly and uniquely where you are, whether you are just beginning your Yoga journey, are recovering from injury, working with chronic stress/tension patterns, or perhaps seeking the mental health benefits of personalized guided breathwork, relaxation and meditation practices.
Each and every appointment, we will work together to create a unique session crafted around your needs for that day. If you are dealing with chronic stress and tension, we will look at the "why" of your tension/pain. Often there are underlying body mechanic/posture/mental stress sources for your discomfort, and if appropriate, you may be given suggestions on body mechanics/stress reduction techniques/etc so that you are an active participant in your own self care.
Please browse the tabs to learn more about us, our services, pricing and more, and feel free to follow us on Facebook for the most up to date information on specials, Yoga class schedule changes and more (not on Facebook? Simply send us an email and you will be added to our monthly email blast, where you will be kept up to date on all the recent happenings)
http://facebook.com/exhalemassageandyoga
Thank you for visiting- we look forward to the pleasure of serving you!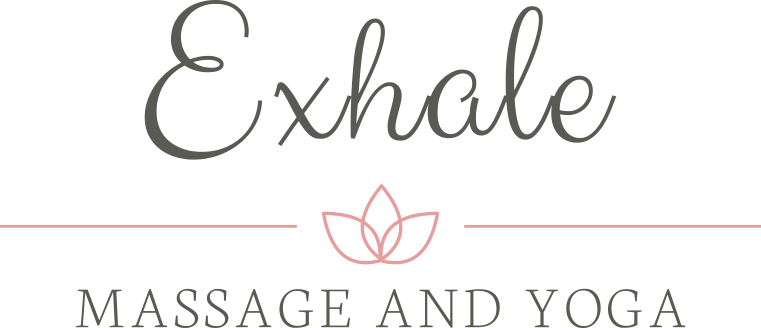 Exhale Massage and Yoga
600 Haverford Road, Suite 201
Haverford, PA 19041
610-742-6720
sarahmartyn@massagetherapy.com